Greetings, compassionate readers! Today, we have an incredible opportunity to make a tangible impact on the lives of individuals and communities in Singapore. We invite you to join us in supporting Ar-Raudhah Mosque's noble mission by donating through the GivingFridays app. 
What They Do
Ar-Raudhah Mosque, with its unwavering commitment to fostering faith, unity, and social welfare, is deserving of our support. By contributing to their cause through GivingFridays, we can play a significant role in empowering the mosque to continue their remarkable work. Through your generous donations, Ar-Raudhah Mosque can expand their outreach programs and community initiatives, enabling them to touch the lives of more individuals in need. Whether it's providing essential supplies to families facing financial hardships or organizing educational workshops for the youth, your contribution will directly contribute to creating a positive impact on the ground. 
Join us support Ar-Raudhah Mosque
The GivingFridays app offers a seamless and secure platform for making donations, ensuring that your support reaches Ar-Raudhah Mosque efficiently and transparently. By utilizing this innovative app, we can collectively make a difference and rally behind a cause that resonates with our shared values. We encourage you to take a moment to sign up on GivingFridays app and explore the various ways you can contribute to Ar-Raudhah Mosque's initiatives. Whether you choose to make a one-time donation or opt for recurring contributions, every dollar counts and brings us one step closer to building a more compassionate and inclusive society. Let us come together as a community, united by our desire to uplift those in need, and demonstrate our support for Ar-Raudhah Mosque. By spreading the word about this cause and encouraging our friends, family, and colleagues to donate through GivingFridays, we can create a ripple effect of kindness and generosity that extends far beyond our individual contributions. Ar-Raudhah Mosque and GivingFridays will be forever grateful for your support.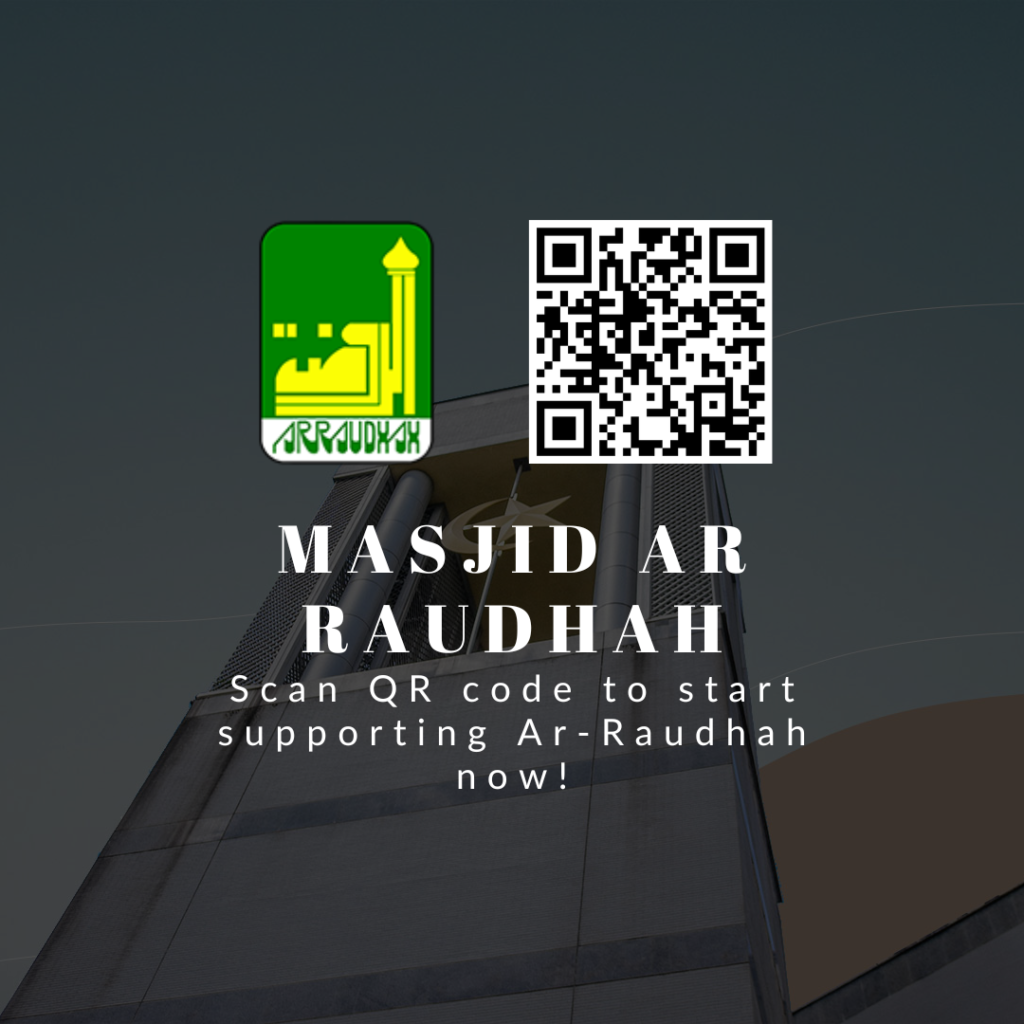 About Ar-Raudhah
'Ar-Raudhah' means the 'Garden of Heaven'. We are the Garden of Heaven right in the heart of Bukit Batok. Aiming for a holistic society, we strive to effectively serve you to the best of our abilities – always for all, and in all ways.