Assalamuaikum and welcome to GivingFridays, the premier Singapore donation platform! We are thrilled to introduce our newest recipient, Masjid Darul Makmur, to our community of donors. This vibrant mosque has been serving the Muslim community of Yishun and the North part of Singapore since 1989 and has become a hub of worship and education.
What They Do
Masjid Darul Makmur is not just a place of worship, but also an education institution. With five departments, including Dakwah, aLIVE Madrasah, Social Development, Kindergarten, and Corporate Development, the mosque aims to serve the community through various programs and initiatives. By donating through GivingFridays, you are giving back to society and helping to support important causes like Masjid Darul Makmur's mission to empower and educate the Muslim community. The Dakwah department focuses on spreading the message of Islam and organizing religious activities to promote spiritual growth. The aLIVE Madrasah offers Islamic education to children and youth through a comprehensive curriculum that covers Quranic studies, Islamic values, and practical skills. The Social Development department provides services to the community in areas such as healthcare, welfare, and financial assistance. The Kindergarten department offers a nurturing and Islamic environment for young children to learn and develop, and the Corporate Development department oversees the mosque's administration and financial management. Masjid Darul Makmur can accommodate about 3000 people, and its architecture reflects the traditional Islamic design, with a beautiful dome and minaret. The mosque has a large prayer hall, a wudhu area, a multipurpose hall, and classrooms for its educational programs.
Join us support Masjid Darul Makmur
We at GivingFridays are thrilled to announce our partnership with Masjid Darul Makmur Mosque, a cornerstone of the Muslim community in Yishun and the North part of Singapore. Our platform is designed to make it simple and hassle-free for you to donate to this important institution on any Friday or auspicious Muslim date, all from the comfort of your own home or office. With just a few clicks on your computer or mobile phone, you can help support the mosque's vital mission to serve and educate the local Muslim community. Join us in this meaningful effort to make a positive impact today! We are excited to have Masjid Darul Makmur join the GivingFridays community and look forward to working together to make a positive impact on the world. Join us in welcoming Masjid Darul Makmur to the family!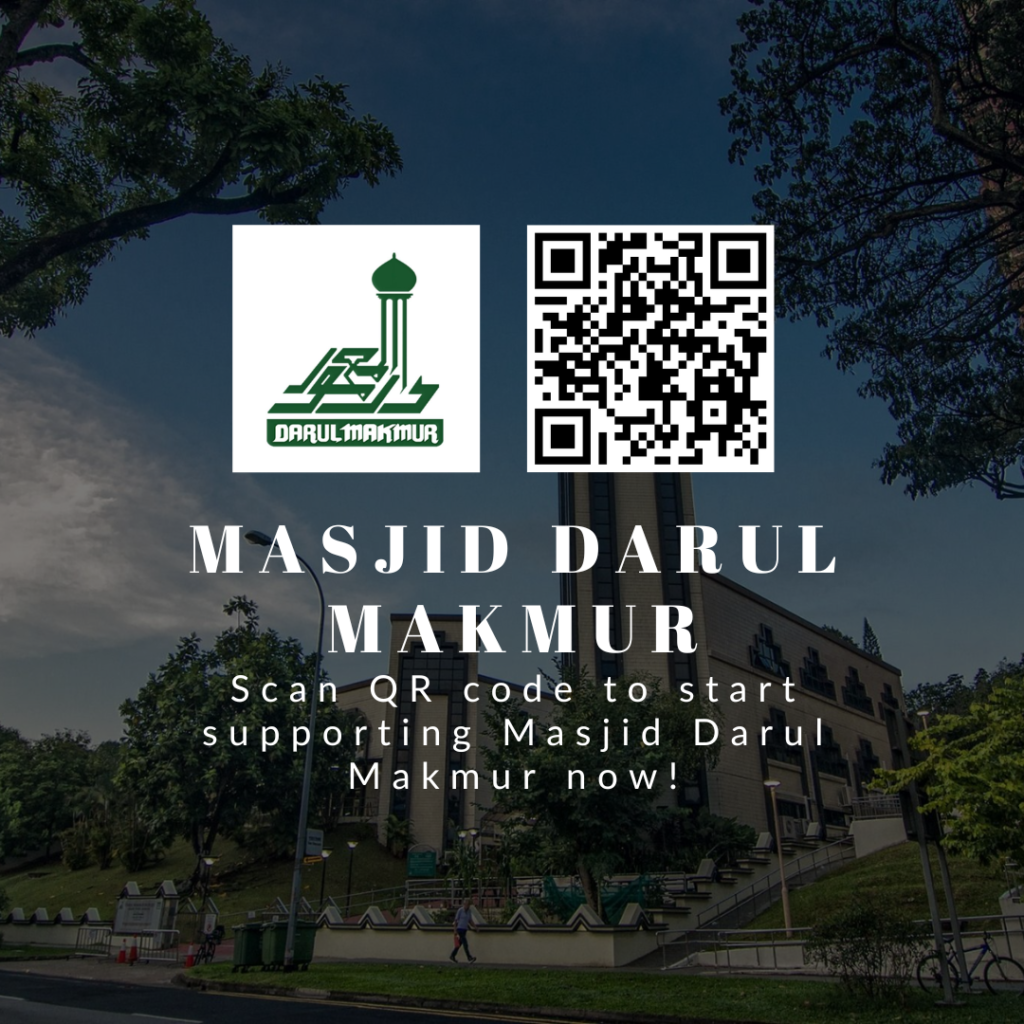 About Darul Makmur
Darul Makmur Mosque is a place of worship and an education institution. Built in 1989, it serves Muslim families living in Yishun and the North part of the island. The masjid, which falls under Phase Two of the Mosque Building Fund, can accommodate about 3000 people. Five departments run the mosque: Dakwah, aLIVE Madrasah, Social Development, Kindergarten and Corporate Development